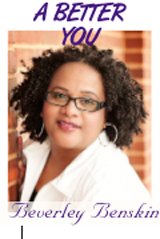 May God's peace be with you this holiday season, even though we are still in the midst of a global pandemic and there is still so much uncertainty. It's been a challenging year for many people for many different reasons.
So much has changed and as we begin to adjust to our new normal, take time to acknowledge and grieve your losses, take time to reflect, take time to rest and appreciate each special moment.
Remember what Christmas is all about…
Celebrating the birth of our Savior and all that He has done for you and just being grateful for your many blessings that you may sometimes take for granted.
No matter what the circumstance… there is always something to be thankful for.
You may not be able to change your circumstances but you certainly can change how you respond to those circumstances and you can adjust your expectations of what the holiday should be like and accept the reality of what it is this year.
Be honest about how you're feeling. Be gentle with yourself and give yourself permission to feel how you feel. But remember don't just focus only on the negative feelings, reflect on how blessed you are.
Remember the reason for the season!
Receive God's grace during this time and rest in His awesome presence.
As the Grinch once reflected,
"Maybe Christmas, he thought…doesn't come from a store. Maybe Christmas, perhaps…
means a little bit more!"
So, celebrate this year in peace, forgiveness, joy, love, hope and gratitude!
Take the time to recognize and acknowledge what you have and tell the people around you that you love and appreciate them!
Merry Christmas and continue to hold on to hope and remember to cherish all of the special moments that this time of year brings.
For to us a child is born, to us a Son is given, and the government will be on his shoulders. And He will be called Wonderful Counselor, Mighty God, Everlasting Father, Prince of Peace – Isaiah 9:6
Blessings,
Bev