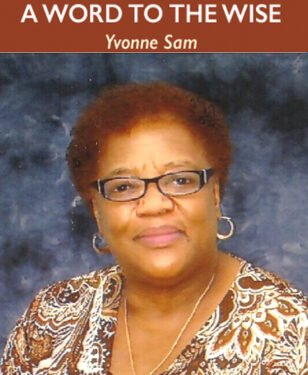 The presage Black police officers have to negotiate and reconcile on two historically distinct strivings… to be "blue" and to be "black" — in one "dark body.
Before arriving at hasty conclusions, regarding my authority to speak in the manner in which I intend to indite, permit me to notify all that for the last six years (and still ongoing), in the capacity of chair of the Rights and Freedom Committee of the Black Community Resource Centre, I've been tireless in following the course of police training from CEGEP to Nicolet as it applies to members of visible minorities especially Black males.
I've also maintained conversations with Miguel Alston appointed by Mayor Valerie Plante and tasked with the responsibility for attracting a diverse workforce to the SPVM.
And has visited John Abbott College, the only English CEGEP to offer the three-year program in Police Technology, in order to have a look-see at the curriculum…what was being taught, how it was being taught especially communication skills and community interaction.
There had to be a reason underlying the oftentimes deadly sequela when blue encountered Black.
Also, I've communicated with the former minister of Public Security Mme. Genevieve Guilbault, and recently arranged and had a meeting with Francois Bonnardel, the present minister along with Christopher Skeete, minister Responsible for the Fight Against racism— all conducted in the interest of promoting heightened awareness of the more than normatively warranted encounters between the Black community and the SPVM representatives.
Recently, a drama involving a Black policeman, a Black male and a white policeman played out before my eyes, all of which served to swerve my mindset, that there is a growing problem between our community and law enforcement and how Black police officers police their own people.
In this case, the Black officer pulled no stops in publicly demonstrating who was in control, almost as if he was showing his partner how well he could apply all that he had been trained to do.
The victim on the ground was providing no resistance and was visibly complying with commands. This fact was also pointed out by spectators, whose repeated inquiries as to the antecedent for such behaviour only fell on deaf ears.
Black police officers please be careful as to whose guard dog you become.
Why am I saying be careful?
Simply because when you mistreat your own, the powers-that-be do not actually have much respect for you. In trying to impress your peers by being rough on others of like pigmentation, only shows that you will turn on your own, and no one likes a traitor.
You need to also know that they likely have no special regard for you outside of you wearing the uniform.
Therefore, please think and act smart, do your job, yes, but never make it personal and avoid making enemies unnecessarily.
Keep your oath foremost. You are a servant of the people, so never forget you are called upon to protect and serve.
Additionally, do not allow overzealous supervisors, departmental pressure, the badge, blue lights and sirens cause you to forget.
If you cannot control your testosterone, your ego or your adrenaline, then being a police officer probably is not the career for you.
You're not a judge, an overseer, a jury nor a prosecutor. Additionally, do not allow yourself to become the agency's brainwashed pit bull.
Treat people the way you would want yourself, your children or members of your family to be treated.
Wear the badge but please remember that you were not born blue. You are Black and what you do in "the field" could change lives and have ripple effects. Seeking to gain "brownie points" while practicing self-hatred of your people is never right.
Otherwise, you have been what can safely be termed as BLUEWASHED, which in essence means brainwashed by the rhetoric and propaganda on the job to the point wherein you have forgotten who you are and where you came from.
Black police officers should never allow themselves to get "bluewashed" and should never practice "reverse racism." A strong sense of duty is excellent, but going overboard is often based on a lack of maturity.
Avoid being overzealous. We are fully cognizant of what is said in many police departments to "pump you up," but you have to combine wisdom, discretion and morality with training, equipment and the conditions under which you work.
How Black police officers carry out that negotiation and reconciliation be "blue" and "Black" is not simply a matter of individual choice, individual agency and individual commitment, but structural factors as well.
Furthermore, the pressures that Black police officers likely experience to fit into their departments potentially compound the problem.
Some Black officers may believe that their failure to share and display fellow officers' racial assumptions about other Blacks will give rise to the perception that Black officers are "soft" on crime and criminality and hard on racial affiliation and loyalty.
Such a viewpoint would create an incentive for Black police officers to "work their identities" to contradict those assumptions.
Over-policing other Blacks would be one way for black officers to perform that duty.
Permit me to conclude on a caveat and avert any likely mis-construance of this article.
Is that behavior practiced by all Black officers? Emphatically, NO!
However, it is practiced by far too many and must be stopped. There're many good Black officers who risk their lives every day for the citizens they protect and serve.
Black officers have also been commended for their action.
The case for Black police had always been premised on the unquestioned assumption of racial solidarity between Black citizens and Black officers.
It is hoped that Black police officers conceive their roles in the SPVM as being racially significant, and possess the attitudes, motivations and incentives that are in synch with the community calling for increase Black representation and diversity of police officers.
Always remember that you have sworn to Protect And Serve, and as such, should be true to the oath and not disrespect and unnerve.
Aleuta— the struggle continues.