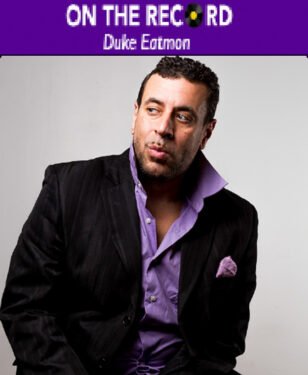 The golden era of hip-hop began 35 years ago, launching what you could call "Phase 3 of the hip-hop age."
This cultural phenomenon was first developed into a musical genre when Clive Campbell a.k.a. D.J. Kool Herc a Jamaican transplant threw a party on Aug.11th 1973 in the rec room of his apartment complex at 1520 Sedgwick Avenue in The Bronx.
It was to raise money for his baby sister's back to school supplies. Herc took 2 records of the same song on 2 turntables and would repeat the "break-beat" part of records by James Brown, The Jimmy Castor Bunch The Incredible Bongo Band while his MC, Coke LaRock would talk and toast (rap) over the music, shouting out the names of patrons at the party. That would mark "Phase No.1".
"Phase No.2" began when the first rap records were released; "Rapper's Delight" by The Sugar Hill Gang, "We Rap More Mellow" by Grandmaster Flash and The Furious Five as well as their groundbreaking hit "The Message", "To The Beat Y'all" by Lady B. "The Breaks" by Kurtis Blow and "Planet Rock" by Afrika Bambaataa And The Soul Sonic Force.
"Phase 2" had a much longer development, now that the corporate world of records labels and concert promoters saw a great financial potential in the art-form although it took them quite a bit of time to see it and act on it.
Records now by; Run-DMC, Fat Boys, Whodini, Doug E. Fresh, Slick Rick, Dana Dane and T. La Rock showed hints of mass commercial appeal.

Some of those hit's included; "Sucker M.C.'s by Run DMC, "Friends" by Whodini and "I Need Love" by LL Cool J, who quickly became the new ruler of rap with his witty and articulate rhymes, aggressive vocal delivery, intense stage show and good looks.
But like many curators and historians have noted, an art-form can only survive when it ties itself into the sociology, politics and concerns of the times.
Nina Simone said "It's an artist's duty to reflect the times".
Two of the greatest poets of the last century did that. They were Chuck D. and KRS-One ofc and Boogie Down Productions respectively .
Their 1987 albums "Yo! Bum Rush The Show" and "Criminal Minded" by BDP changed the entire game
KRS( an acronym for Knowledge Remains Supreme Over Nearly Everything and Everyone) was homeless and living in a men's shelter in The South Bronx where he met Scott Sterling a social worker whose d.j. name was Scott La Rock.
The two teamed up and formed Boogie Down Production. Their first release, "Criminal Minded" was raw, gritty, lyrically intense and even showed some of reggae's influence in hip-hop. It was highlighted by KRS's delivery, which showed signs of his still developing lyrical prowess.
Following the release of "Criminal Minded", La Rock was gunned down and killed in The South Bronx while attempting to defuse a dispute between BDP's other d.j. D-Nice and another man in a beef over a woman.
La Rock became hip-hop's 1st martyr for peace.
Chuck D. born in Queens and raised mostly in Rooservelt, Long Island was an art student at Adelphi University and hosted one of the earliest hip-hop radio shows at the university's station.
He was in his 20's when he was offered a record deal with pioneering label Def Jam but he felt he was already too old to be an artist and wanted to concentrate on being an independent executive on the business of rap music.
After being pursued by label partner Rick Rubin, he relented and brought the Public Enemy crew to the imprint. They were named by an older song of Chuck's called "Public Enemy No.1" when he was still known as Chuckie D.
He brought d.j. Terminator X., a paramilitary group calling themselves The S1W's (a.k.a. Security Of The First World) led by former Nation Of Islam member Professor Griff. Flavor Flav, whose roll Def Jan at the time could not comprehend rounded out the group was. He would become what was known as hip-hop's first hype-man.
Their debut album for Def Jam featured classics that melded Nation Of Islam tenets, Black Panther Party imagery and Black Nationalist ideals mixes with straight up typical hip-hop braggadocio.
Among the tracks that reverberated with fans were: "Miuzi Weighs A Ton", "Too Much Posse," Timebomb," "You're Gonna Get Yours" and "c
The golden era of hip-hop began 35 years ago, launching what you could call "Phase 3 of the hip-hop age."
This cultural phenomenon was first developed into a musical genre when Clive Campbell a.k.a. D.J. Kool Herc a Jamaican transplant threw a party on Aug.11th 1973 in the rec room of his apartment complex at 1520 Sedgwick Avenue in The Bronx.
It was to raise money for his baby sister's back to school supplies. Herc took 2 records of the same song on 2 turntables and would repeat the "break-beat" part of records by James Brown, The Jimmy Castor Bunch The Incredible Bongo Band while his MC, Coke LaRock would talk and toast (rap) over the music, shouting out the names of patrons at the party. That would mark "Phase No.1".
"Phase No.2" began when the first rap records were released; "Rapper's Delight" by The Sugar Hill Gang, "We Rap More Mellow" by Grandmaster Flash and The Furious Five as well as their groundbreaking hit "The Message", "To The Beat Y'all" by Lady B. "The Breaks" by Kurtis Blow and "Planet Rock" by Afrika Bambaataa And The Soul Sonic Force.
"Phase 2" had a much longer development, now that the corporate world of records labels and concert promoters saw a great financial potential in the art-form although it took them quite a bit of time to see it and act on it.
Records now by; Run-DMC, Fat Boys, Whodini, Doug E. Fresh, Slick Rick, Dana Dane and T. La Rock showed hints of mass commercial appeal.
Some of those hit's included; "Sucker M.C.'s by Run DMC, "Friends" by Whodini and "I Need Love" by LL Cool J, who quickly became the new ruler of rap with his witty and articulate rhymes, aggressive vocal delivery, intense stage show and good looks.
But like many curators and historians have noted, an art-form can only survive when it ties itself into the sociology, politics and concerns of the times.
Nina Simone said "It's an artist's duty to reflect the times".
Two of the greatest poets of the last century did that. They were Chuck D. and KRS-One of Public Enemy and Boogie Down Productions respectively .
Their 1987 albums "Yo! Bum Rush The Show" and "Criminal Minded" by BDP changed the entire game
KRS( an acronym for Knowledge Remains Supreme Over Nearly Everything and Everyone) was homeless and living in a men's shelter in The South Bronx where he met Scott Sterling a social worker whose d.j. name was Scott La Rock.
The two teamed up and formed Boogie Down Production. Their first release, "Criminal Minded" was raw, gritty, lyrically intense and even showed some of reggae's influence in hip-hop. It was highlighted by KRS's delivery, which showed signs of his still developing lyrical prowess.
Following the release of "Criminal Minded", La Rock was gunned down and killed in The South Bronx while attempting to defuse a dispute between BDP's other d.j. D-Nice and another man in a beef over a woman.
La Rock became hip-hop's 1st martyr for peace.
Chuck D. born in Queens and raised mostly in Rooservelt, Long Island was an art student at Adelphi University and hosted one of the earliest hip-hop radio shows at the university's station.
He was in his 20's when he was offered a record deal with pioneering label Def Jam but he felt he was already too old to be an artist and wanted to concentrate on being an independent executive on the business of rap music.
After being pursued by label partner Rick Rubin, he relented and brought the Public Enemy crew to the imprint. They were named by an older song of Chuck's called "Public Enemy No.1" when he was still known as Chuckie D.
He brought d.j. Terminator X., a paramilitary group calling themselves The S1W's (a.k.a. Security Of The First World) led by former Nation Of Islam member Professor Griff. Flavor Flav, whose roll Def Jan at the time could not comprehend rounded out the group was. He would become what was known as hip-hop's first hype-man.
Their debut album for Def Jam featured classics that melded Nation Of Islam tenets, Black Panther Party imagery and Black Nationalist ideals mixes with straight up typical hip-hop braggadocio.
Among the tracks that reverberated with fans were: "Miuzi Weighs A Ton", "Too Much Posse," Timebomb," "You're Gonna Get Yours" and " No.1"
"Criminal Minded" meanwhile would feature rap classics like "South Bronx," the title track and "The Bridge Is Over," which sparked their famous lyrical was with Queen's Juice Crew"
As hard-hitting and popular as these 2 albums became, it was just a warm uo for both crews who would only begin to see their real potential on their sophomore sets.
BDP, now without the slain Scott La Rock would come back even harder in 1988 with "By All Means Necessary" with KRS becoming a full-blown Black Nationalist m.c., even posing on the cover looking out the window with an uzi in his hand as an ode to Malcolm X. who was photographed the same way in 1964 albeit with a riffle instead.
Public Enemy would release the Louis Farrakhan influenced epic: "It Takes A Nation Of Millions To Hold Us Back," which many consider the greatest hip-hop album of all time.
With "The Golden Era Of Hip-Hop" in full swing until 1992, the world of rap music saw opuses released by De La Soul, Ice Cube, A Tribe Called Quest, Queen Latifah, Scarface, Ice-T and several others.
Rap music was now in the same phase that rock was in the 60's with music by Bob Dylan, James Brown, The Beatles, The Impressions and Richie Havens where art now reflected reality, not the other way around.
The white power structure and the music industry may have killed that powerful movement spearheaded just 5 years prior by P.E. and BDP but during that time, socially conscious rap was impacting politics, education, the media and all aspects of life.
It was much easier for the white power structure to control songs about weed, sex and violence than it was about a movement influenced by Marcus Garvey, Elijah Muhammad and Malcolm X.
Record labels can easier manipulate artist under the influence of drugs and alcohol as opposed to those who abstained and aware.
To quote the great Chuck D. from his 1990 track, "B-Side Wins Again" from their opus album "Fear Of A Black Planet": "And the sucker on the right gets cynical 'cause the record's to the left and political" –
No.1"
"Criminal Minded" meanwhile would feature rap classics like "South Bronx," the title track and "The Bridge Is Over," which sparked their famous lyrical was with Queen's Juice Crew"
As hard-hitting and popular as these 2 albums became, it was just a warm uo for both crews who would only begin to see their real potential on their sophomore sets.
BDP, now without the slain Scott La Rock would come back even harder in 1988 with "By All Means Necessary" with KRS becoming a full-blown Black Nationalist m.c., even posing on the cover looking out the window with an uzi in his hand as an ode to Malcolm X. who was photographed the same way in 1964 albeit with a riffle instead.
Public Enemy would release the Louis Farrakhan influenced epic: "It Takes A Nation Of Millions To Hold Us Back," which many consider the greatest hip-hop album of all time.
With "The Golden Era Of Hip-Hop" in full swing until 1992, the world of rap music saw opuses released by De La Soul, Ice Cube, A Tribe Called Quest, Queen Latifah, Scarface, Ice-T and several others.
Rap music was now in the same phase that rock was in the 60's with music by Bob Dylan, James Brown, The Beatles, The Impressions and Richie Havens where art now reflected reality, not the other way around.
The white power structure and the music industry may have killed that powerful movement spearheaded just 5 years prior by P.E. and BDP but during that time, socially conscious rap was impacting politics, education, the media and all aspects of life.
It was much easier for the white power structure to control songs about weed, sex and violence than it was about a movement influenced by Marcus Garvey, Elijah Muhammad and Malcolm X.
Record labels can easier manipulate artist under the influence of drugs and alcohol as opposed to those who abstained and aware.
To quote the great Chuck D. from his 1990 track, "B-Side Wins Again" from their opus album "Fear Of A Black Planet": "And the sucker on the right gets cynical 'cause the record's to the left and political" –