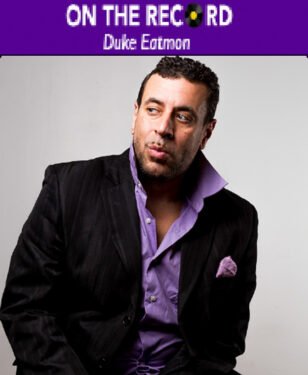 Writers, music journalists and music historians have for decades tried to describe what funk is.
Bob Dylan said that, "if you remember the 60's you weren't there. Well, if you can describe what funk is, chances are, you probably don't really understand it. Funk isn't defined, it's felt.
Now a linguist of the English language, might describe "Funk" as something that smells really bad, like "that's a funky smell".
A linguist might also describe it as a sad, troubling or dark and blue mood, like "he or she is in a deep funk".
Now the first description, meaning something of a foul odour might also be connected to music as something funky.
Prince told audiences in 2004 when he was promoting his "Musicology Tour" that they needed "to bring foot spray because it's going to get funky up in here"!
Now the funk, strong odor and Black music history actually are all connected. I'm serious. "Juke Joints", which began on southern plantations in the U.S. where newly emancipated Black sharecroppers barely earned a living, served road kill whose odor and nutritional value was always in question.
Pig feet, pig ears, squirrel meat, raccoon meat and possum were all sold along with copious amounts of alcohol at a "juke joint" or "fish fry" where southern catfish was also served.
The term "Juke" was a "Gullah" word for "rowdiness" The Gullah people were a community of Black people living in the coastal regions of South Carolina and Georgia, who preserved a defiant connect to their African roots before the trans-Atlantic slave trade which began in the 16th century.
Legend has it that the Gullahs (whom football legend Jim Brown was a member of) walked back into the Atlantic Ocean and drowned themselves in lieu of being kept in chattel captivity in America.
The Gullah "juke" actually has its roots in the West African language of "Woluf" which means "to misconduct one's self".
And there was a whole lot of misconducting of one's self in "juke joints".
Along with gambling, drinking and eating, there was of course, "music".
The origins of funk find their roots in the early part of the 20th century "juke joints'.
D'Angelo has a track on his album "Voodoo" called "Chicken Grease" which is an ode to "juke joints" and funk alike.
The blues was the music of choice in early "juke joints". Blues itself was a precursor to "funk".
Exactly when funk began might be mildly disputed by some but most trace it back to 1965 with a hit-song called "Papa's Got A Brand-New Bag" by Mr. James Brown.
"Papa's Got A Brand-New Bag" was written on the 1st and 3rd beats as opposed to the 2nd and 4th beats, which was the time signature-du-jour in those days for pop music.
But James brought Africa to his music without probably even knowing it. For James, every instrument in his music was a drum.
The horns, the guitar, the organ, the bass were all syncopated percussive tools.
The horns on his 1967 classic hit "Cold Sweat" are played as if they're drums.
Same can heard on 1967's "Get It Together" and on his 1968 smash "I Got The Feelin'".
When James' band quit on him before a gig in 1970, The Godfather Of Soul flew in a group of young musicians from Cincinatti, Ohio who called themselves The Pacemakers.
The Pacemakers featured a great guitarist named Catfish Collins (see… that smelly and funky "catfish" again") and his 16 year-old baby brother Bootsy Collins.
They had a new way of playing James' music as the funk continued to evolve.
"Get Up (I Feel Like Being A) Sex Machine" was the first fruit of this newfound funk labor.
Bootsy's bass line changed the face of popular music. Music would no longer be written…. it would be "felt".
James Brown like most Black people, didn't sing a song or write it. He "felt" it.
Sly And The Family Stone followed suit with their brand of San Francisco flower-power funk on classic like "Stand", "In Time", "If You Want Me To Stay" and "Dance To The Music!"
George Clinton and Funkadelic would take the funk to outer space and beyond when Bootsy Collins joined the fold after being thrown out of James' band for a LSD induced freakout during a show when the acid Bootsy dropped made him think his bass was turning into a poisonous snake in which he threw it to the ground and ran of stage.
Funkadelic classics like "Maggot Brain", Get Off Your Ass And Jam", One Nation Under A Groove" and (Not Just)"Knee Deep" changed Black music, popular music and live shows forever with 30 plus musicians onstage playing in space suits, diapers and wedding gowns.
The great thing after that is that the funk was represented by so many different regions with a whole lot of funk coming out of the state of Ohio.
Zapp coming out of Dayton, led by the talk box sound (early version of auto-tune) of band leader and musical genius Roger Troutman basically invented "electro-funk".
The Dazz Band from nearby Cleveland, brought a funky jazz element to it and were influenced by Atlanta's Brick whose song "Dazz" meant "danceable jazz"!
Prince, The Time, Andre Cymone The Family, Mazarati, and the whole purple army brought their brand of Twin Cities funk which was influenced by all of the above.
Rick James, out of Buffalo, New York launched "punk funk" and saved the Motown label in the late 70's when in was in danger of aging itself out of the new Black music trends
Of course when hip-hop began to make some noise commerically in 1979 with The Sugar Hill Gang's "Rapper Delight," rap music gave funk a new life.
EPMD infused funk in almost everything they did by sampling almost every Zapp record ever made.
But it was the west coast hip-hop brigade of DJ Quick, Ice Cube, Dr Dre and Ice-T that preserved the funk for a whole new generation.
For those who want to study the evolution of the funk, here's list of artists to build you play list with: James Brown, Sly And The Family Stone, Funkadelic, Parliament, Tower Of Power, Mother's Finest, Zapp, Prince, Junior Walker & The All-Stars, The Dazz Band, Lakeside, Con Funk-Shun, Brass Construction, K.C. And The Sunshine Band, Instant Funk, D-Train, Prince, The Time, The Family, EPMD, DK Quick, Ice Cube, South Central Cartel, Tony Toni Tone, D'angelo and Mono Neon.